ASTON MARTIN goes green : fully electric by 2030
25. april 2022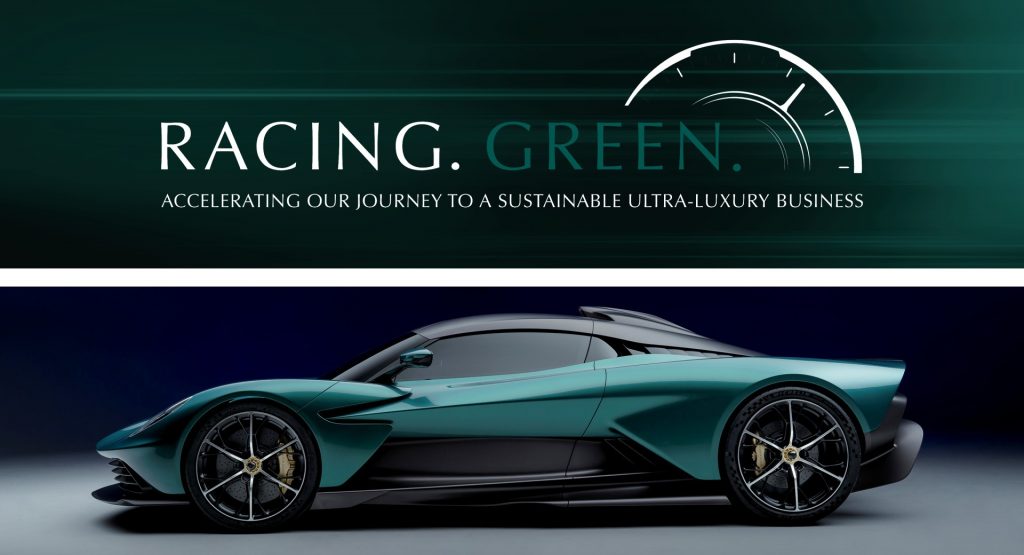 Aston Martin has announced electric future plans – and this time the Brits mean it.
After a few wild ideas and even a surprising concrete attempt, the manufacturer is now going fully electric by 2030.
The enthusiast knows that electrical ambitions at Aston Martin should be taken with a grain of salt. For example, the British already talked about an electric sub-brand under the historic name 'Lagonda' years ago, and in 2019 they even came up with a production-ready Rapide E that was later completely pushed off the track by new management. This time, however, there will be no delay, because Aston Martin has now come out with a concrete plan.
(BRITISH) RACING GREEN
That plan is called 'Racing.Green' — a clever play on the typical British Racing Green paintwork — and aims straight at the year 2030. By then the entire core Aston Martin range must be purely electric, from the sports cars to the SUVs à la DBX. Note, however, the deliberate use of the "core-" prefix, as the developers give themselves some slack in this. There is a good chance that Aston Martin will build a special edition with an internal combustion engine here and there to keep the purists on their side.
The British are also firing a number of data at us, which should give some strength to the other ambition. For example, the first plug-in hybrid is planned for 2024, and that will be the fierce 'Valhalla' with mid-engine and more than 900 hp. We can expect the outlook for the year, but Aston Martin is not releasing any further information about this yet. What they do say is that they will offer an electrified version of every model in their range by 2026. Looking even further into the future, the manufacturer aims to be carbon neutral across the board by 2039, from production line to exhaust pipe. So feel free to write these dates in your diary, because we will not let an empty promise like the Rapide E happen twice!
Source : AutoFans / Aston Martin         Header / Images : Aston Martin
New and used Electric Cars on : EVTrader®
The Marketplace for Electric Vehicles