Bijzondere kanttekening van VW-Topman Herbert Diess op LinkedIn.
19. oktober 2021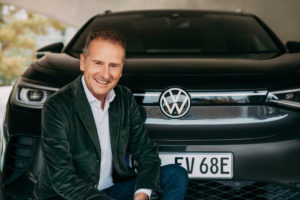 VW-Topman Herbert Diess
Op de zakelijke social media site LinkedIn plaatste Herbert Diess, de topman van de Volkswagen Groep en de architect van hun 'wederopstanding' als fabrikant van elektrische auto's vanmiddag een bijzondere boodschap:
Driving a combustion engine car costs up to 50% more compared to an e-car.
The Autozeitung does the math, taking into account all the costs:
– Driving a VW Tiguan costs around 30% more per kilometer than an VW ID.4.
– One kilometer in an Audi Q5 costs around 40% more compared to an Audi Q4 e-tron.
– Driving a Skoda Kodiaq is around 50% more expensive per kilometer compared to an Skoda Enyaq.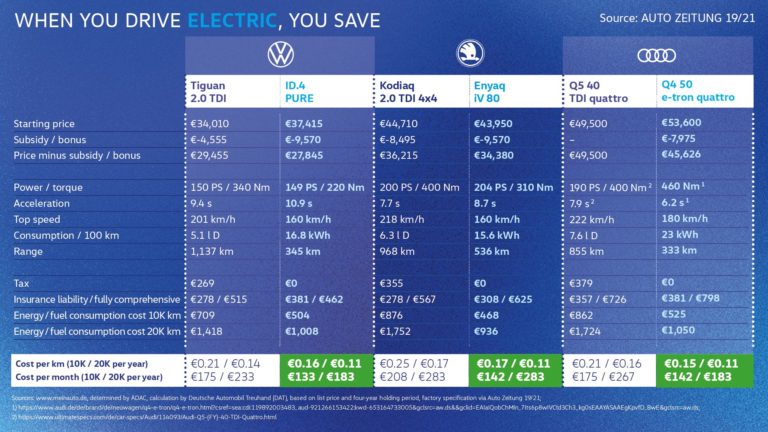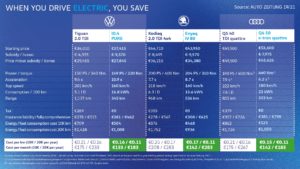 Source: Auto Zeitung DE
Bronvermelding : Electrified
Foto : Volkswagen