Human Horizons HiPhi X electric SUV
2. april 2022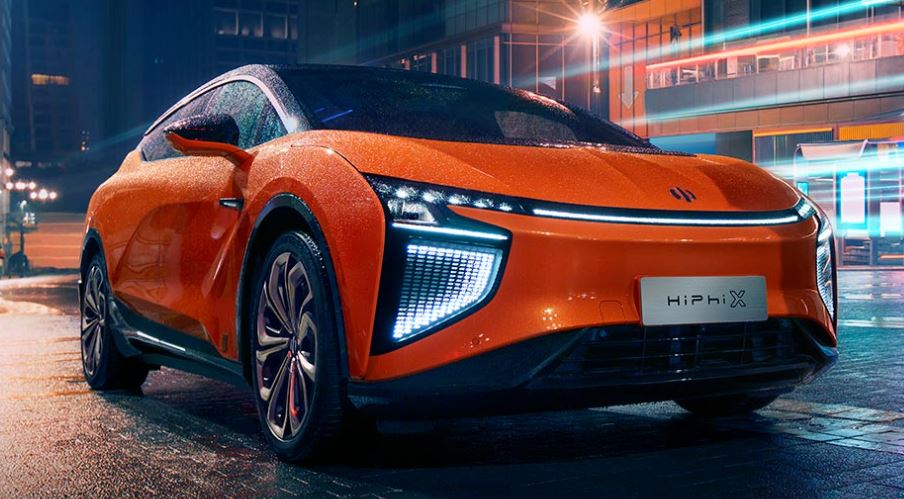 Human Horizons, the young Chinese technology company (established just 4 years ago), has released details of two more versions of its HiPhi X Super SUV range. The new versions are the 6-seater Creative Extended Range Edition and Intelligent Extended Range Edition which are said to be premium products.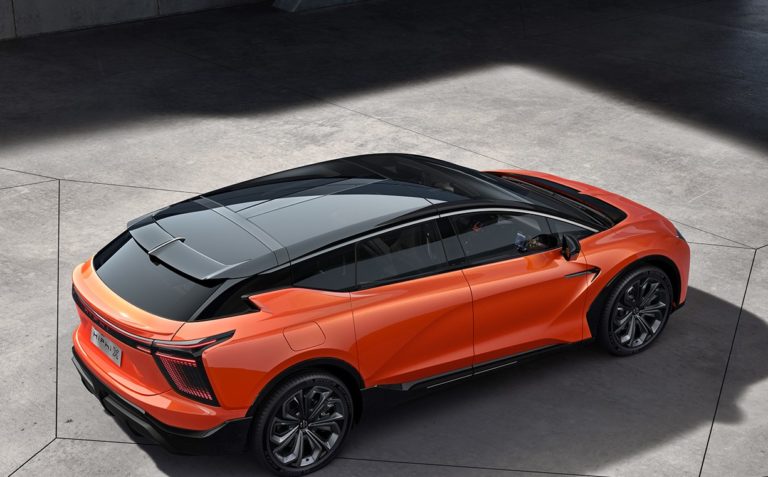 Meeting more differing customer needs
Since being unveiled in mid-May 2021, the HiPhi X has been selling well across China and the development team has been looking at providing vehicles for more differing needs of consumers. Both the Creative Extended Range Edition and Intelligent Extended Range Edition are outfitted as luxury versions, with features such as a 17-speaker Meridian audio system, 19.9-inch entertainment screen for passengers, customizable smart fragrance system by Givaudan, interior light panels, a HEPA biochemical filter, and a driver physical monitoring system.
The HiPhi X has a number of world and industry firsts  among mass-produced passenger vehicles, especially in the EV segment. These include smart PML programmable headlights, smart ISD interactive lamps and lighting system, and the intuitive AI-powered HiPhi Play interactive visual display.

Internet-of-Things technology
The model is also equipped with the world's first fully-integrated open smart HiPhi service-oriented architecture (H-SOA) for use in a mass-produced vehicle. This utilizes the latest in Internet-of-Things (IoT) technology to connect, control, and monitor the operation of the vehicle. The open architecture acts as an open piece of hardware that third-party developers and regular users can program to create innovative visual displays according to their mood. For this reason, Human Horizons refers to the HiPhi X as the world's 'first evolvable super SUV'.
Having been conceived as an EV right from the start, the designers had no constraints as they could develop a layout fully optimised for EVs. Measuring 5.2 metres long, its lightweight hybrid aluminium construction will complement the concept of sustainability with the adoption of vegan leather and the use of recyclable materials.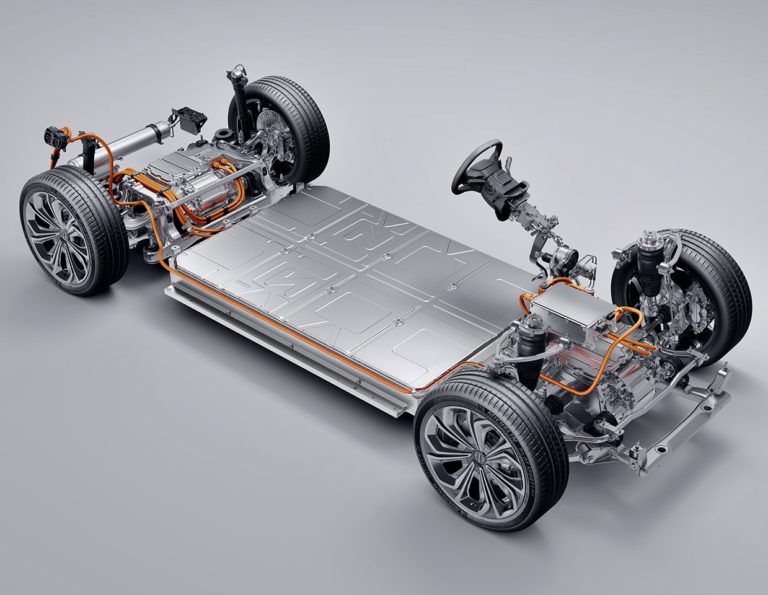 There are two drivetrain versions of the HiPhi X  – single motor/rear-wheel drive and dual motor/all-wheel drive. The battery pack has a 96 kWh capacity and is said to be able to provide a cruising range of up to 650 kms. It also has 4-wheel steering for easier manoeuvring, while 562 sensors feed real-time data to 4 domain controllers and 6 computing platforms to allow autonomous motoring and even parking.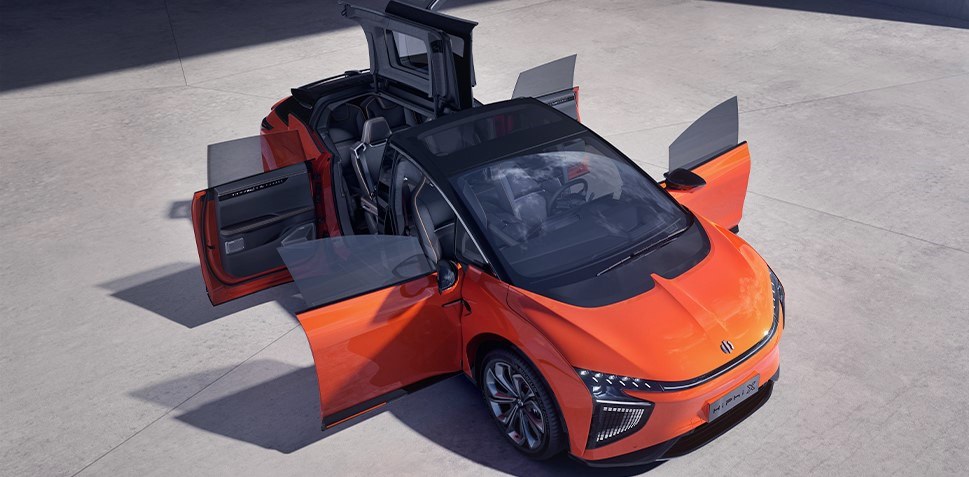 Growing popularity
To date, over 5,000 HiPhi X vehicles have been delivered in China. Human Horizons continues to work on expanding the charging network by supplying coverage from over 270,000 charging points across 500 cities throughout China.
China's First Luxury EV  HiPhi X Test Drive – NIO and TESLA Killer?!
New Ultra-Futuristic HiPhi Z from Human Horizons
Source : Piston        Header / Images : Human Horizon
* New and used Electric Cars on : EVTrader®
The Marketplace for Electric Vehicles