VW Boss Diess: "Electric cars sold out in Europe, the USA and China"
5. mei 2022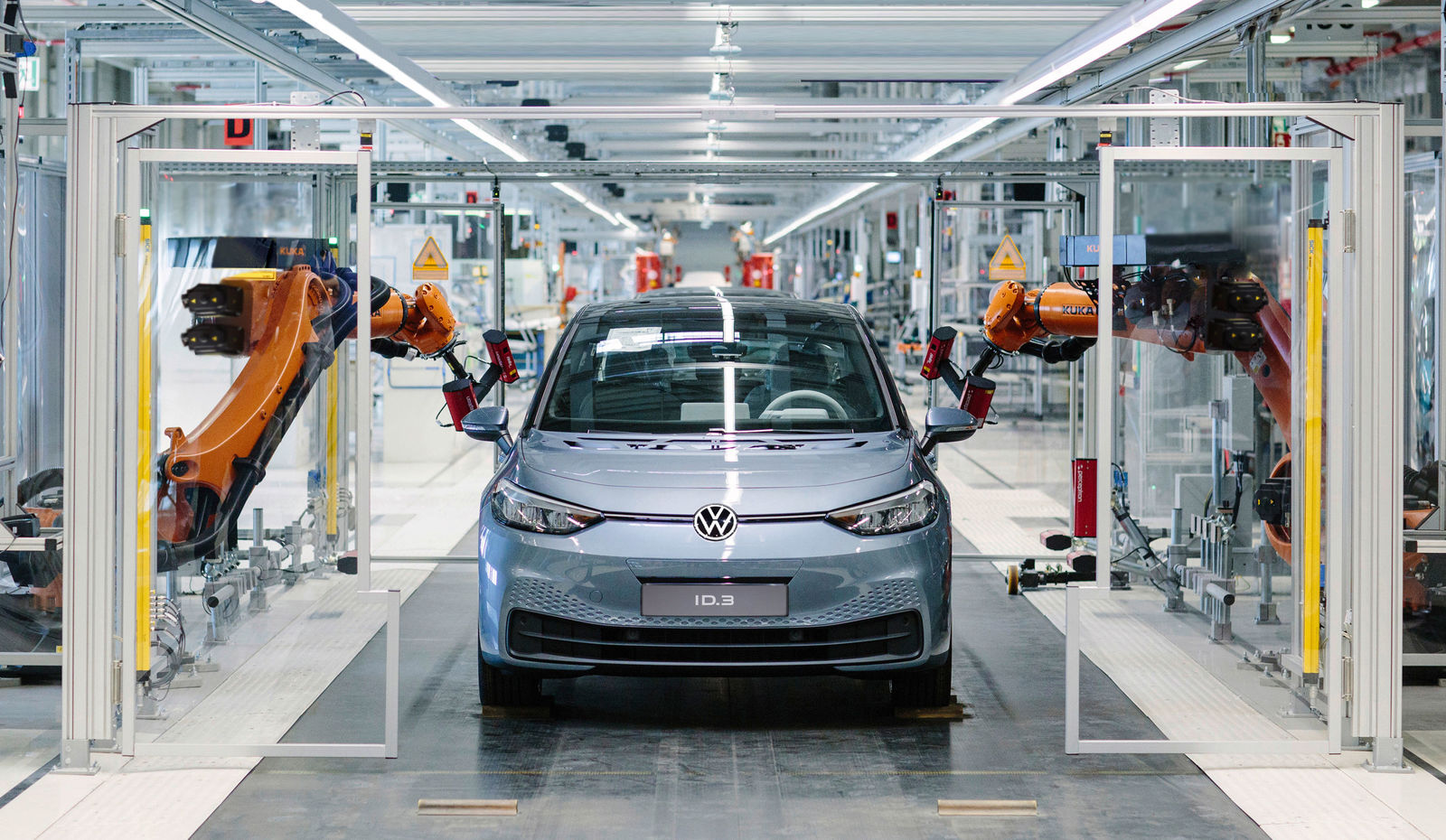 The production of electric cars by the VW Group, especially in China, had to be stopped because important parts could not be delivered. In the USA and Europe, electric cars from the VW Group (VW, Audi, Porsche, Skoda, Seat) are currently "sold out". The reasons for this are the missing chips and wiring harnesses that come from the Ukraine.
In the first quarter of 2022, the VW Group sold just 99,000 electric cars worldwide. Tesla has delivered more than three times as many vehicles in the same period. Nevertheless, VW boss Herbert Diess reassured that there were still 300,000 orders from Western Europe alone that still had to be processed. However, anyone who decides to buy an electric car from one of the VW brands will probably have to wait until 2023 for delivery. This means that the purchase premium for such cars, which is still valid this year, can no longer be claimed.
"The ID.3, ID.4 and the fully electric models from Audi and Skoda in particular are selling extremely well in Europe," explains Diess. "We are therefore almost sold out in the USA, in Europe and in China." VW actually wanted to sell around 700,000 electric cars this year in order to be able to catch up with Tesla. However, production is stagnating in China in particular, where only 28,800 electric cars have been sold so far. Even if that is four times as many as in the same period last year, VW will probably not achieve the goal of 140,000 electric cars for China this year.
The automotive industry is currently having to overcome several crises at the same time. While the chip shortage has been going on for a while, the war in Ukraine has interrupted other supply chains, for example for cable harnesses that were mainly manufactured in Ukraine. In addition, the Chinese are currently hardly able to leave their homes due to tightened corona regulations and lockdowns – and therefore cannot buy cars. Batteries also seem to become a rare commodity in the next few years. Several manufacturers have therefore had to impose order freezes for their electric vehicles. CFO Arno Antlitz is nevertheless confident that the market for battery electric vehicles "will nevertheless increase in volume and share every quarter of 2022".
Watch here the VW ID production in Dresden Germany.
Source : Elektroauto News / FT                             Header / Images : Volkswagen
New and used Electric Cars on : EVTrader®
The Marketplace for Electric Vehicles